Burning Amp Festival 2023
Burning Amp Festival '23, Wine Country Edition October 31 – November 1 was a great success. All who attended in person loved the Petaluma Community Center venue. Thanks to all our wonderful presenters. See the Video page to view their presentations. Also thanks to the volunteers who made it happen, and especially the donors for the auction and the buyers – you guys went BIG!
Speaker Camp 2023
Nelson Brock is hosting a Speaker Camp near Sebastapol California on Saturday July 8th. See NEWS for more information and scroll down this page for pictures of the last Speaker Camp.
Burning Amp Festival 2022
A very successful Burning Amp was held on October 15th and 16th, both online via Zoom and live at Fort Mason Center. Nelson Pass donated a car-load of treasures for the auction and raffle. $5000 was raised at the auction. Thank you Nelson!
Videos of the event are now available on the VIDEO page. Enjoy!
ACA Redux Build Camp at BAF'22
Nelson Brock hosted the ACA Redux Build Camp at Burning Amp this year. This is Brock's brilliant repackaging of the highly regarded Pass Amp Camp Amp. Each participant will build two ACA Redux mono-blocks. There will be a $160 material fee for this camp.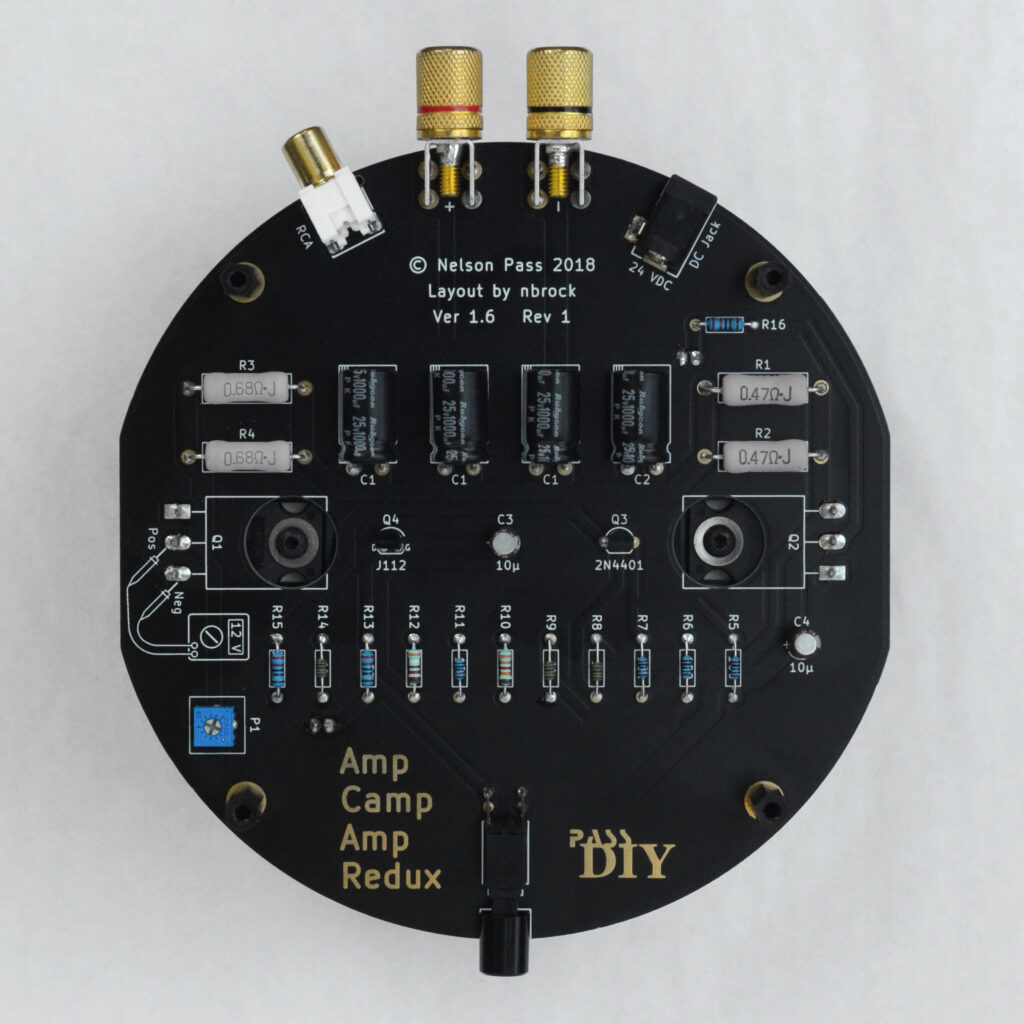 Speaker Camp!
A very successful Speaker Camp was held on June 25th at the Brock residence in Sonoma County California. The build was the Moth (full-range driver) SLOB (slot loaded open baffle) with an active crossover designed and built by Nelson Pass. Nelson also generously donated an ACA Mini amp to each of the builders. Here are some pictures: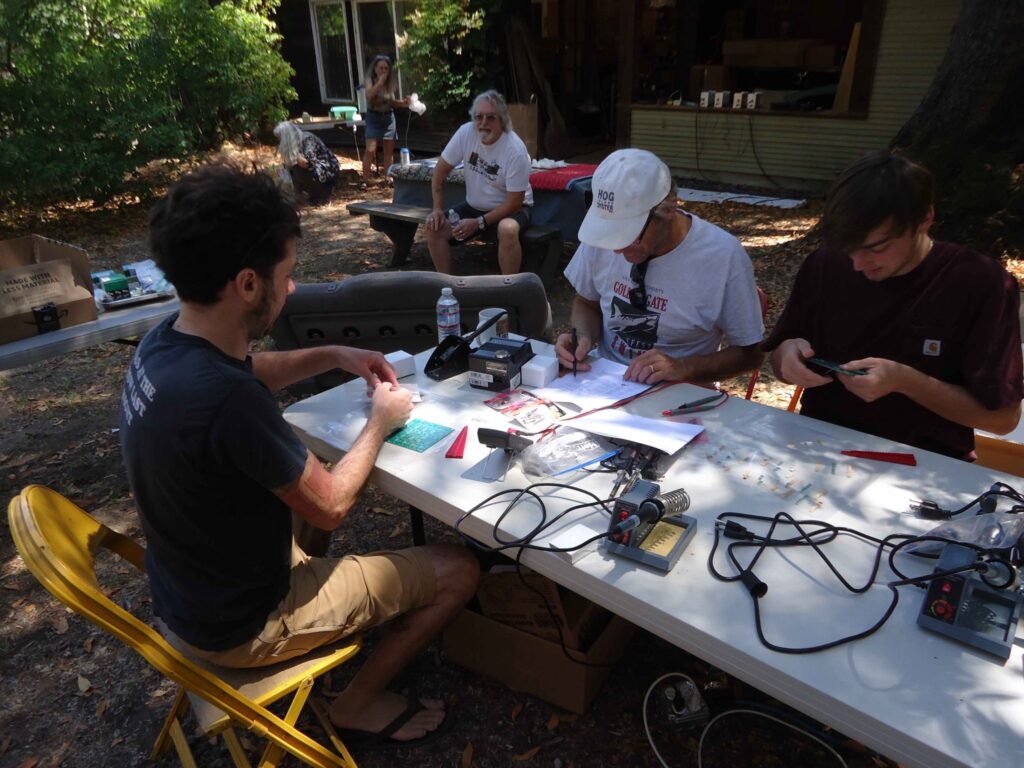 Burning Amp Festival '21 Online to the World!
BAF'21 was held online on Saturday October 16th & Sunday the 17th, and was a great success. Go to our videos page to see what you missed!